In January, 2014, Canadian curling fans did the unthinkable…trekking to Las Vegas to establish a new attendance record for the World Financial Group Continental Cup.åÊ And then, left town screaming for more!
So along came 2016, and they delivered once again, breaking the 2014 record by more than 10,000…making it clear that Las Vegas is where curling fans love to reunite every winter.
So what do you do next?åÊ Cue the encore!
Yes, the WFG CONTINENTAL CUP is returning to Las Vegas in 2017, and In House Strategies has been a big part of making it all happen, including the scripting and production of this promotional video.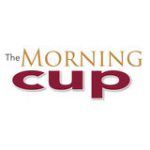 In House was also contracted to write and produce the official event newspaper, The Morning Cup.
All five issues are available for viewing here:
https://issuu.com/themorningcup2016